==
Welcome
==

The FiveFold Universe is a multi-author science-fiction universe set in the far future of humanity.
The golden age of technology is over, but that hasn't stopped humanity's spread across the stars. Colonies rise and fall on the ever-expanding frontier. Planetary governments and interstellar corporations clash over influence and resources, and the mercenaries of the Combine fight for whoever will pay. The remnants of the Federal Fleet do their best to remain neutral and keep humanity safe from rogue AIs, encroaching aliens, and the threat of humanity itself.        
It is a time of great opportunity for the sentients of the galaxy. Fortunes will be made. Borders will be moved. Legends will be written. And a select few among the teeming trillions will rise to become Immortals.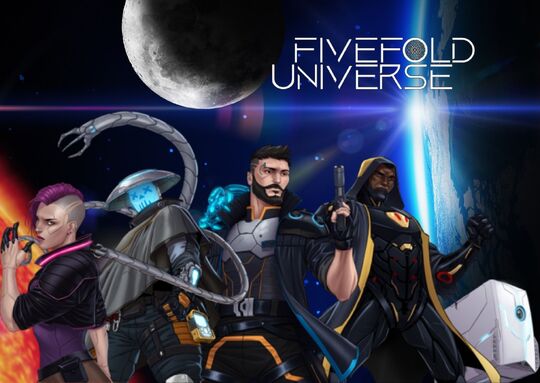 Important articles
Anyone, including you, can build and expand on this site. Wikis like this one depend on readers getting involved and adding content. Click the "ADD NEW PAGE" or "EDIT" button at the top of any page to get started!
Need help building out this community?
You can also be part of the larger Fandom family of communities. Visit Fandom's Community Central!
Community Founders: Write a good and paragraph-length description for your welcome section about your topic. Let your readers know what your topic is about and add some general information about it. Then you should visit the admin dashboard for more tips.